School management is a process of leading the school towards development through not only the optimum use of the human resources, physical sources, principles and concepts that help in achieving all the objectives of the school but also the proper coordination and adjustment among all of them.
aEducational Management is a field which is concerned with the operation of educational organizations. It is the process of planning, organizing and directing activities in a school, effectively utilizing human and material resources, in order to accomplish the school's objectives. It is not a field limited to school principals. All parties involved in education should gain insight in Educational Management as it is vital to help schools function successfully and effectively realize their goals.
Leadership is different from management, most people don't know this…………….
Difference Between Leadership and Management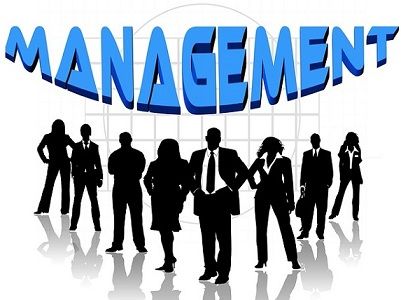 Leadership is a quality of influencing people, so that the objectives are attained willingly and enthusiastically. It is not exactly same as management, as leadership is one of the major element of management While Management is a discipline of managing things in the best possible manner. It is the art or skill of getting the work done through and with others. It can be found in all the fields, like education, hospitality, sports, offices etc.
School management is one of the most important activities which has to be carried out by the school's authorities. Around the world, many schools and their higher management are involved in several tasks that aid in managing school affairs and finances.
1:- Quality calls
One of the most important factors of the school's performance is the quality of the education being provided. Of course, the management inside the school cannot properly verify if the quality of education provided is up to the mark. So, for this reason, an effective technique is to call up the parents of the students and take their input. Monthly or bi-monthly quality calls can be set up. This input will help the school improve the learning standards and environment.
2:- Knowing the rules
School rules are essential to student life as they govern several basic principles and ethics which the students will need their entire life. School rules can be many and students may have a hard time remembering the ones that are most necessary to remember.
In order to provide the best kind of experience for students and their parents, many schools now use online school management software. This software is first built and customized by a third-party vendor who will build it according to the school's specific needs and requirements.
This School Management System  boosts up many features of the school management processes. However, to properly manage all the affairs of the school, the management needs to know some management techniques.
To curb this, school management can use their online school management software send out a weekly SMS. This will contain a collection of five or ten rules to keep the rules fresh in the students' as well as the parents' minds.
3:- Follow up on absentees
Absenteeism can be a huge problem for schools if they are not dealt with properly. If students are absent more often, this can mean many things. This uncertainty can leave the school's growth stagnant as the administrators have no idea whether the student left because of a personal problem or because the school's standard wasn't good.
4:- Promote a Stress-Free Student Environment
School managements must develop a stress-free culture. An effectively organized school incorporates biweekly interactive activities that improve teaching and overall management. Administrators must strive to build a lively learning environment that enhances academic management of school policies. Activities such as mind games, motivational speeches, and entertainment seminars help build a lively school community.
5:-  Adopt an Effective Classroom Management
Classroom management refers to addressing the problem of overcrowding in learning rooms. School administrators should ensure that they collect accurate data that is efficient in spreading students and teachers proportionately.
6:- Manage Your Staff/Teachers
  Your school staff teaches, evaluate, and discipline students. They contribute to the overall student achievement and discipline levels. For instance, underqualified teachers can contribute to creating an uncontrolled environment that can frustrate school management efforts. Therefore, it is essential to invest in developing a team of qualified teachers who can raise the standards of an institution. The school must adopt policies and strategies to check teacher's qualifications and ascertain their licensing. 
Summary
In order to manage and run a school successfully you need to:-
Get your priorities straight.
Take time to organize yourself.
Ditch the use of paper.
Make feedback a priority.
Always maintain a positive attitude.
Don't get your heckles up on every issue.
Put your students first.
Embrace technology.